The Product
Cut back on the labour-intensive task of sorting, evaluating, and preserving paper-based exams. EasyCheck digital evaluation is an innovative solution for improved efficiency and quality. By automating manual evaluations, EasyCheck helps institutions minimize cost, effort and errors in the evaluation process.
With the EasyCheck Solution pen and paper answer sheets can be digitized and marked on-screen. This not only improves the speed but also drastically minimizes errors and improves the quality of the evaluation. The scanned answer sheets are electronically distributed, thus allowing examiners to mark them and include any comments or annotations.
The Process
The EasyCheck Digital Evaluation is an efficient process that transforms the existing complex manual process into an accurate and a transparent one. From scanning of answer sheets to processing of results and solutions, EasyCheck is the ideal digital solution for managing the examination evaluation process.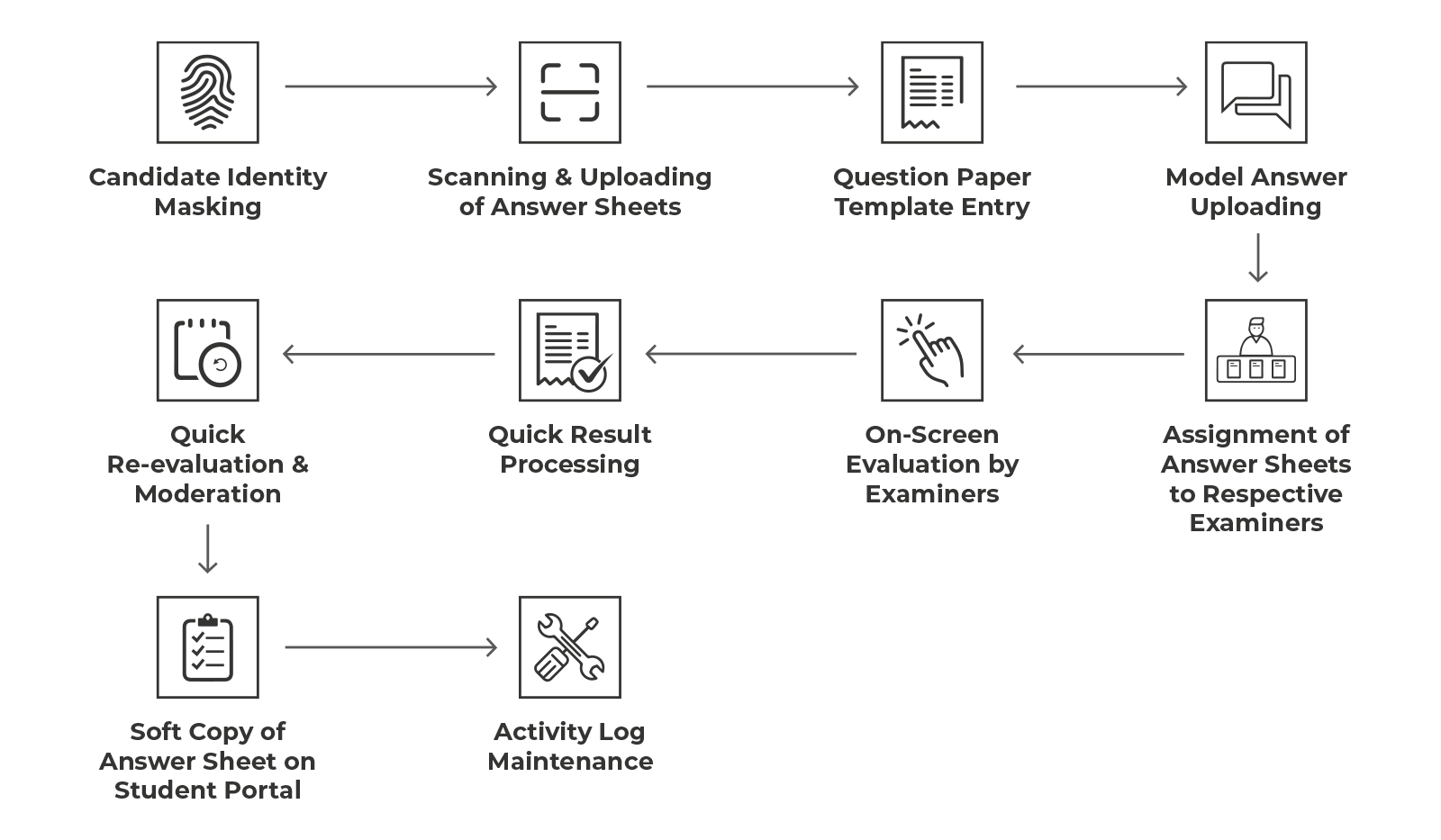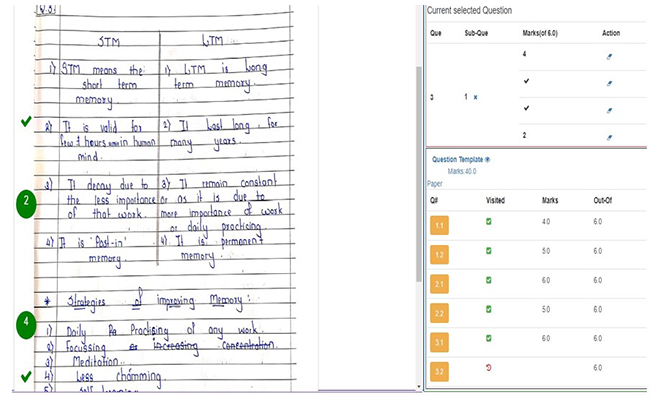 EasyCheck snapshot
By eliminating the need for manual entry of marks, EasyCheck enables easier rechecking and improves accuracy. Some other notable features that sets EasyCheck apart are:
A user-friendly design
Maximum marks boundary validation
Model answer reference
Answer sheet correction statistics
Provision for remarks